Introduction
Indianapolis Colts fans love placing bets on their favorite team in the NFL. Colts betting is big business, but finding winning bets on Indy games is no easy task. Luckily, help is at hand in our exclusive guide to NFL Colts betting. It contains essential information on what to look for when studying Colts NFL markets. Plus, we will go through the different types of NFL bets you can place and share our expert tips for finding value in the markets.
A brief history of the Colts
The Indianapolis Colts NFL journey began in 1953, when they were known as the Baltimore Colts. The early years of the Colts featured legendary quarterback Johnny Unitas behind center. Given the talent of Unitas, it was no surprise that the Colts' NFL record was outstanding during this period. This was highlighted by a 23-17 defeat of the Giants in the 1958 NFL Championship game.
The Colts landed their first Super Bowl title in 1972, thanks to a 16-13 victory over the Dallas Cowboys. However, that proved to be the end of an era, as the franchise struggled mightily in the 'post Unitas' years. They failed to win a playoff game during their final 11 years in Baltimore, so the 1984 move to Indianapolis was seen as a chance to restart the Colts' NFL story.
Unfortunately, more years of mediocrity followed, until 1998, when the Colts drafted superstar quarterback Peyton Manning. Alongside other elite players such as Marvin Harrison and Edgerrin James, the Colts became one of the most exciting teams in the NFL. After years of playoff heartbreak, Manning finally took the Colts all the way in 2007, when they beat the Chicago Bears 29-17 to become champions once again.
The quest for a third title is still ongoing, but with a talented young roster at their disposal, there is every reason to believe that success is just around the corner for Indy.
How to bet on the Indianapolis Colts: What are the markets?
If you want to place a bet on a Colts NFL game, you need to know about the different types of markets you can find. Here are the most popular categories of Colts NFL markets:
Spreads
Betting on spreads is the most popular way to wager on Indianapolis Colts NFL games. Spread markets give the underdogs a theoretical points advantage. This advantage makes the outcome of the game harder to call and means that the odds on each team winning are virtually identical.
For instance, suppose the Colts are at home to the New York Giants. The bookmakers might favor the Colts to win, so they set the spread at 5.5 in favor of the Giants. The market is listed as Colts -5.5 and Giants +5.5.
If the Colts win by more than five points, they will have covered the spread and win the market. However, if the Giants either win the game, or lose by less than six points, they will have beaten the spread and will win the market.
As spread betting is so popular with fans, most NFL betting operators now have a large range of spread markets. This includes the score in each quarter or half and various player-specific spreads, such as quarterback yards.
Moneylines
This is often the wager of choice for casual fans, as it is a very simple way of betting on Colts NFL games. All you have to do is decide who you think will win the game — the favorite or the underdog. In other words, do you back the favored team at a short price, or go for the underdog at longer odds?
Over/Unders
The most popular over/under market is for the total number of points scored in a Colts NFL game. The oddsmaker gives you a total of the number of points that will be scored overall in the game. You have to bet on whether the actual points total will be more or less than that amount. In this market, the total set by the oddsmakers will be an amount they consider to be an average expected points total.
You can also find over/under markets for a wide range of in-game metrics, including the total number of yards thrown by the quarterbacks, the number of rushing yards by specific players, and the total number of touchdowns scored.
Futures
Sometimes Colts fans want to place longer-term bets on their team. These long-term bets are known as futures. The most popular futures market is for the winner of the Super Bowl — this market is available throughout the season and the odds will change depending upon how well the Colts are doing, the upcoming NFL Colts schedule, and how much of the season is left. Alternatively, there are futures markets for Divisional and Conference winners, plus the end-of-season award winners and category leaders.
Parlays
Finally, if you wish to combine your NFL Colts bets, you can place parlays. These are bets that cover multiple markets. For instance, you might want to bet on the Colts winning a game as well as their quarterback passing for over 300 yards. Similarly, you may want to bet on a Colts NFL victory, but also on the outcome of a few other games being played on the same day. Parlay odds are often very long as they require multiple outcomes to win. But whilst parley bets can offer big returns, they are much harder to win and are only recommended if you are an experienced NFL bettor.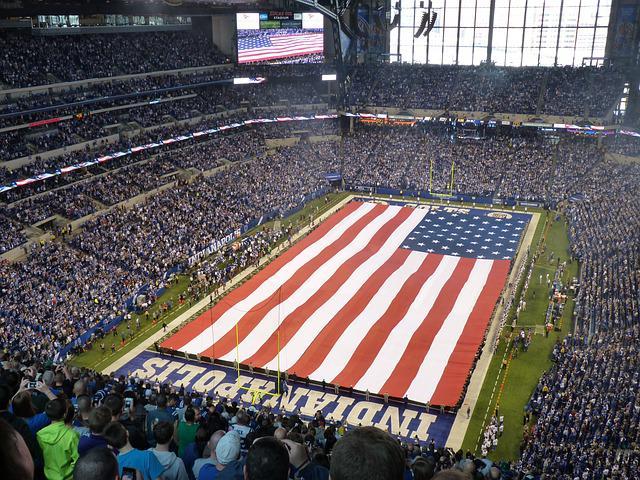 How to research your NFL Colts bets?
In order to find value in the Colts NFL markets, you need to conduct plenty of research. Here are some of the most important areas to study.
Defensive stats
Individual defensive statistics can sometimes be misleading, but overall team defensive stats are extremely revealing. The most useful stats to research include sack totals, passing touchdowns given up, and average points conceded. By looking at all the available defensive statistics, you can give yourself an overall picture of how well a defense may perform in an upcoming game.
Offensive stats
There is a multitude of offensive statistics you can pore over when researching Colts NFL markets. Stats relating to the Colts' overall season performance, such as total yardage and average time of possession, are especially important. These tell you how well the Colts look after the ball and how effective they are with it. More generally, it is useful to look at the Colts' win-loss record and their previous results. Have they beaten strong teams? Is their good/bad record down to their strength of schedule?
Here are a couple of key offensive stats that are of particular importance:
Third down efficiency
This is a key parameter when assessing how well an NFL team is performing. Teams that have a poor third down efficiency will be regularly turning over the ball, thus making it much harder for them to win. Over the course of an NFL season, there will be a clear correlation between third down efficiency and overall record.
Points per game
Also known as PPG, the points per game value tell you how many points a team is scoring on average in each game. As you would expect, the higher a team's PPG, the more likely they are to have a winning record.
Four expert tips for NFL Colts betting
You have found the markets you want, and you have conducted your research. Now it's time to place those all-important NFL Indianapolis Colts bets. To help you out, our betting experts have put together their four ultimate tips for successful NFL betting.
Set your gambling controls
Betting operators must provide safer gambling controls, and we highly recommend that you use them. These controls allow you to set parameters for the maximum amount you wager during specified time periods. You can also limit the amount of time you spend gambling. Setting these limits helps you to stay in control whilst betting on the Colts and means you can avoid any uncomfortable losses.
Always bet with your head
Watching the Colts can be an emotional experience. Naturally, you want them to win, but the reality is that they may lose their fair share of matchups. Should your research lead you to conclude that the Colts will lose an upcoming game, then do not let your heart overrule your head. If the thought of betting against the Colts is unimaginable for you, avoid wagering on games where your research indicates an Indy defeat.
Use an odds comparison tool
Colts betting odds can vary considerably between operators. One operator may have them at +2600 to win the Super Bowl, whilst another may have them at +3300. Clearly, using the operator with the longest odds can lead to much bigger returns. This is where an odds comparison tool is especially useful. These tools look at the odds from an enormous variety of bookmakers and tell you where to find the most preferential odds.
Check the licensing
Rule number one of betting is to only ever use operators that are fully licensed and regulated. Using unlicensed betting sites puts your financial and personal data at risk. Remember — we will only ever recommend an NFL betting operator if they are fully licensed and regulated. This area is always fully covered in our guides, plus you can find it on operator websites and apps.
How to find your ideal NFL Colts betting sites
There are literally hundreds of different NFL betting operators available to fans. So, how can you find your perfect place(s) for NFL Colts wagering? In this last section of our NFL Indianapolis Colts betting guide, we are going to give you some tips for doing just that:
Tour betting sites
Before signing up for an operator, take a tour of their website and/or mobile app. Doing so will help you get a feel for the operator — is navigation easy? Do they have the markets you want? Are the odds competitive? This all helps you to make an informed decision on whether an operator is right for you.
Check out the payment options
If your preferred payment option is a credit or debit card, then you should have no problem finding a site that meets your requirements. However, if you use a more niche payment method, such as a specific cryptocurrency or an obscure eWallet, then you need to check out whether that method is accepted before joining a site.
Read our guides
Last, but not least, make sure you thoroughly read our expert operator guides before joining an NFL betting site. These guides will cover all the issues outlined above and much more. You can find out how well an operator deals with customer queries, how quickly they process payments, and whether they are a trustworthy provider of NFL betting.
NFL Colts betting — Our final verdict
As you can see, there is an awful lot to consider when betting on the Indianapolis Colts. But by following our expert advice, it is possible to make some excellent returns.
All the information in this article is useful, but if we had to pick out the two most important elements of the guide, it would have to be the sections on safe gambling and research.
Safe gambling should be your number one consideration when betting on the NFL Colts. This relates to both the sites you are using and the way in which you gamble. Always make sure an operator is fully licensed before you sign up (check our guides if you are in doubt) and always set your gambling controls before you begin betting.
Research is the key to successful NFL Colts betting. The more research you do, the more likely you are to be successful. Of course, it is impossible to research every possible metric relating to an NFL matchup, so you need to concentrate your efforts on the most significant stats. This includes third down efficiency, points per game, and a variety of key defensive statistics.
Overall, make sure that your NFL Colts betting is fun and complements your Colts watching experience without diminishing your enjoyment. You can even do some research about Colt Brennan NFL, his achievements, career statistics and premature death in 2021.